Higher Level Teaching Assistant Courses
Providers of Preparation (PoPs)
Preparation courses leading towards HLTA status are run and managed by PoPs. All preparation courses must follow the guidance as outlined in HNAP's (amended) Code of Practice, to ensure candidates are fully prepared to be assessed for HLTA Status. As independent organisations PoPs set their own fees
Dates and venues for courses and contact details for PoPs can be found in the Course lists above.
HLTA North is one of three RPAs responsible for the assessment of candidates, we work closely with PoPs to maintain and promote the quality of preparation. Two of HLTA North's partners, Northumbria University and Leeds Trinity University are established PoPs and draw on this experience to advise and guide others. If you need help to find a course then please contact us.
…
Preparation for HLTA Assessment: basic course information
Preparation courses are designed for suitably experienced support staff who are already working, or are able to work, at a higher level in their educational setting and are looking to gain a professional status. HLTA status recognises their contribution to teaching and learning; their knowledge and understanding of learners; their use of legislation and frameworks in their everyday practice; and their professional attributes such as their communication skills. The preparation plus assessment can normally be completed within two or two and half school terms; the tutor led element of a course is the equivalent of three full days, online, face to face or through a blended learning option. There is also the expectation that candidates will work independently with guided support from a tutor. Each PoP will advice how their course is organised and managed.
Further information about HLTA status and what a course involves can be found here
Longer Route training
Some Training organisations offer additional days alongside the three day prep to help candidates develop and improve their practice. If you are interested in this option, contact the PoPs in your area to enquire about any additional training they provide.
An example of a longer route programme, is the one developed by Judith Robson, MBE, Senior Assessor at HLTA North, and one of the country's first HLTAs. The programme runs over two school terms (six half day sessions) and offers: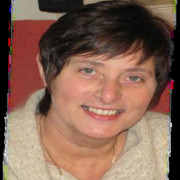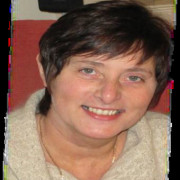 an opportunity for teaching assistants to develop their knowledge and understanding and improve pedagogical skills
a sound platform for those wanting to progress onto a preparation route to achieve HLTA status
flexibility in that it can be tailored to meet the needs of a school, TSA or Academy Trust
Throughout the programme candidates are asked to keep a learning journal and are supported by an experienced trainer/ tutor. At the end of the programme candidates are given the appropriate support and advice to progress onto a 3-day route.
To discuss this option with Judith, please email her at: judith.robson@northumbria.ac.uk