HLTA North is one of four Regional Providers of HLTA Assessment in England, covering three of the nine government regions: the North West, the North East and Yorkshire and Humber. We have a long and successful history of promoting HLTA status and managing HLTA Assessments; our current team of Programme Managers from the universities that comprise HLTA North – Northumbria, Leeds Beckett and Leeds Trinity – is strongly committed to continuing, developing and building on this success.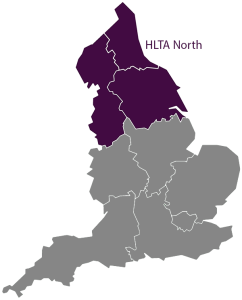 1
HLTA North covers three government regions
2
these regions are covered by four other RPAs
The current team managers, representing each of the university partners that comprise HLTA North, are: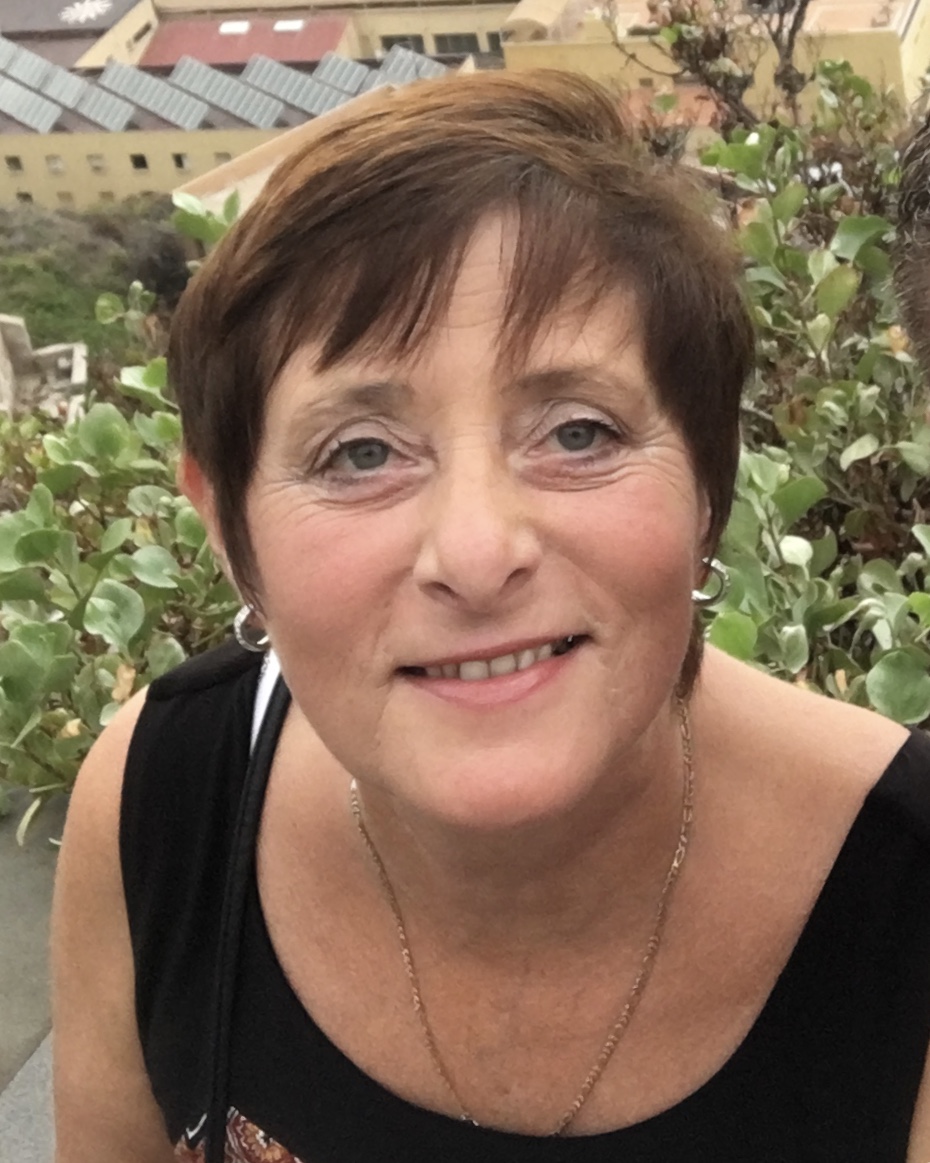 Judith Robson                                                Malcolm Price
University of Northumbria                          Leeds Trinity University
Mary Strode
Leeds Beckett University
The Management Team meets six times a year and is supported centrally by HLTA Senior Administrators from Carnegie Leaders in Learning, Leeds Beckett University:
….and by HLTA administrators within each university:
Jacqui Pearson, Northumbria University, jpearson@hltanorth.com
Liz Cairns and Anne Briggs, Leeds Trinity University, hlta@leedstrinity.ac.uk
HLTA North delivers rigorous and high-quality external assessments and moderation of candidates against the HLTA standards and we are extremely proud of our role. Since our inception in 2003 we have organised and managed the assessments of thousands of support staff  who have subsequently been awarded HLTA status.  This status recognises the significant contribution these support staff have made to teaching and learning in schools and the benefits they have brought to children and young people across all phases of education. At HLTA North we are constantly looking at ways in which we can continue to build on that success by developing new programmes, routes and awards that support the diversity of roles and experience of support staff in schools today.' HLTA North, 2018
We provide……
HLTA Assessments
HLTA status is awarded by the Higher Level Teaching Assistant National Assessment Partnership (HNAP) and as one of the five Regional Providers of Assessment within the partnership, HLTA North manage HLTA assessments across the North of England (North-West, North-East, Yorkshire and Humber). 'Through HNAP the Regional Providers of Assessment (RPAs) continue to provide rigorous, high-quality external assessment and national moderation of candidates maintaining the national integrity and consistency of HLTA Status'. (HNAP, 2015)
For more information please visit the partnership website HLTA National Assessment Partnership
Continuing Professional Development
Every year we provide opportunities for support staff to enhance and learn new skills and strengthen their practice through our regional Professional Development Events.  These events, led by experienced experts, focus on a different theme each year based on current educational thinking, research or an area of specific interest to support staff.  The opportunities these events provide including practical, hands-on activities; time for personal reflection and networking; and the sharing of individual's stories and ideas for good practice have all ensured their success. To enable us to continue to meet the needs and interests of HLTAs across our regions, we are always open to suggestions for future events.  (Some of our  events offer a reduced price if you have been awarded HLTA status through HLTA North)
For more information go to News and Events: Development Events
Longer Training Routes
Alongside the three-day preparation for assessment course, several Preparers now offer additional training days in response to demand from schools. We believe the diversity of options for continuing professional development strengthens and builds on the good practice we see every day in schools.
For more information go to Longer Training Routes
Celebrations of success
To celebrate the achievements of HLTAs across our regions, every year we host a HLTA of the Year Awards evening. It is a major event in our calendar when we invite HLTAs who have been nominated by head teachers and colleagues for special recognition and who have been shortlisted by our panel at HLTA North to attend this special event. Everyone's achievements are recognised and three HLTA of the Year awards are announced and presented, one for each of our regions. It is a wonderful opportunity for HLTAs share their success with family and friends. One presenter summed it up perfectly: "The room was full of winners….all of them making a huge difference to the lives of children and young people in our regions."
For more information go to News and Events: HLTA of the Year
A brief history of HLTA North…..
HLTA North was formed in the autumn of 2012 becoming operational from January 2013 by combining the North East HLTA Consortium, the Yorkshire and Humber HLTA Consortium and North West HLTA. The three consortia had worked together closely for a number of years; the first two from 2003/4 to manage and moderate assessments across the North East, Yorkshire and Humberside with the North West joining as the third consortium from 2006. By 2012 the formation of HLTA North, with more or less the original teams involved, was a natural progression building on these existing partnerships.
1
HLTA Phase 1: CCDU was selected by the DfES as one of the HLTA Assessment Process Pilot Providers; an independent 'Pilot Evaluation Report' recommended that the process be rolled out across England
2
National roll-out of HLTA: 36 Providers of Preparation and Assessment, including the current Partners of HLTA North.  CCDU asked by DfES to carry out a consultancy and facilitation role with PoPs, including supporting and evaluating the implementation of the roll-out.
3
HLTA Phase 2: new contracts separated Assessment and Preparation.  Regional Providers of Assessment (RPAs) formed to manage HLTA assessments and facilitate/quality assure Preparation for Assessment by PoPs (Providers of Preparation). Two consortia formed by CCDU to manage assessments in the North of England:
North East Consortium
CCDU (lead organisation), Northumbria and Sunderland Universities (Sunderland withdrew mid-contract)
Yorkshire and Humber Consortium
CCDU (lead organisation), Leeds Trinity College and South Yorkshire Teaching Assistants Consortium (Sheffield Hallam University/Sheffield, Rotherham and Barnsley LAs)
Specialist Maths and Science Routes for HLTAs introduced and funded by the Government and facilitated by RPAs and PoPs. There was increasingly a move away from rigid 'Longer Routes' to 'Tailored Routes'.
4
HLTA Standards revised: RPAs/ DCSF /and Senior Assessor Working Group (SAWG) reviewed and improved the standards in line with the new Standards for Teachers. Revised HLTA standards confirmed October 2007 and implemented from 1/1/08.
5
A new organisation  'Carnegie Leaders in Learning' formed between CCDU and Leeds Met University that built on existing partnership.
HLTA Phase 3: Reinforced the separation between Assessment and Preparation; RPAs no longer had responsibility to QA Preparation. Some RPA Partners continued to provide Preparation; several new organisations, i.e. school consortia, sought RPA support (training and QA) to become PoPs.
Three consortia formed by Carnegie Leaders in Learning (lead organisation) to manage regional HLTA assessments in the North of England:
North East Consortium
Carnegie Leaders in Learning/ Northumbria University
Yorkshire and Humber Consortium
Carnegie Leaders in Learning/ Leeds Trinity College/ Sheffield Hallam University
North West
Carnegie Leaders in Learning
6
HLTA Phase 3 contract not extended by the TDA/TA as part of the dramatic review of Government funded initiatives and financial pressure.
The HLTA National Assessment Partnership (HNAP) was formed by the five regional Providers of Assessment. All the members of HNAP – including HLTA North – have agreed to sustain the quality and consistency of HLTA Assessment across England and to provide assessments for HLTA provision. The Partnership has developed a model that enables PoPs, schools and individuals to access quality assured HLTA assessment against national standards. This model has maintained HLTA as national status.
HLTA North
Building on their existing consortia from Phase 3 and their on-going arrangements for regional HLTA assessments, a formal agreement was established between four northern Universities (Leeds Beckett-Carnegie Leaders in Learning/ Northumbria/ Leeds Trinity /and Sheffield Hallam) to continue to work together as equal partners to support, manage and deliver HLTA Assessments across the North of England as 'HLTA North'. Since 2014, HLTA North has been managed by representatives from Northumbria University, Leeds Trinity University and Leeds Beckett University/Carnegie Leaders in learning.
The number of support staff across our three regions who have been awarded HLTA status since 2003 now totals around 12,500; nationally the figure is close to 60,000. It is clear from the feedback and enquiries we receive that head teachers, teachers and support staff continue to value HLTA status and the recognition it gives to support staff  for their contribution to teaching and learning and the experience they bring to schools and the impact they have in and out of the classroom.
Consequently, we  have established and continue to develop active partnerships with schools, colleges, TSAs and Academy Trusts whose vision and remit see the continuing development  of their learning support staff as a priority as they continually work towards quality improvements at all levels and towards  enhanced achievement outcomes for children and young people.
The national picture…….
HNAP (The HLTA National Assessment Partnership)
HNAP (the HLTA National Assessment Partnership) was established in 2012 by the Regional Providers of Assessment (RPAs) when government funding for the HLTA programme ceased. It is managed by a National Board consisting of representatives from each of the four RPAs as well as head teachers, teachers and HLTAs from each government region. It has an independent Chairperson who has been invited to take up the post by the Board's representatives. The HNAP Board meets twice a year. Its remit is to:
award the HLTA status (this is managed through the regional RPAs)
ensure the HLTA Status is underpinned by agreed National Standards
maintain the

national integrity

of the HLTA status
maintain the quality and consistency of HLTA assessments by ensuring regional moderation operates within a national framework  through nationally agreed quality assurance and cross moderation procedures.
For further information visit the HNAP website: http://www.hlta.org.uk/ 
HLTA North's role in the National Partnership 
As a founding member of HNAP , representatives from HLTA North attend all HNAP Board meetings. We work closely with colleagues from the other three RPAs to ensure we adhere to all QA procedures and manage our assessments and moderation according to the procedures agreed at the national meetings.
HLTA representation at HNAP
Each RPA has a nominated HLTA representative on the HNAP Board and we are delighted that HLTA North's nominated representative, Susan Borsberry, was elected to the position of Vice-Chair on the National Board at the inaugural meeting – a position she still holds! As a very experienced and well -respected practitioner, Susan has made a huge contribution to all discussions; attended and chaired cross-moderation events; taken on the role of acting chair to the Board when needed; and has been very proactive in promoting the National HLTA of the Year Award event. Susan's story.
HNAP Award for Outstanding HLTA of the Year
Since 2013, HNAP has hosted the National HLTA of the Year Award event. Each regional HLTA of the Year winner (nine in total) is invited to attend the  celebration event in London where the national award for Outstanding HLTA of the Year is presented. Since 2013, three winners of the National Award have come from one of our regions: Jenny Blunstone (2013), from Nidderdale; Jill Birch (2015) from Barnsley; and Deborah Carter (2018) from Leeds
Contact us……..
If you have any queries or would like to know more about HLTA and what we do, please contact us